Porcelain Paver Patios
When Your Looking For
Something Unique
Lake Norman's Best Porcelain Patio Contractor
When it comes to creating a luxurious outdoor space, porcelain pavers are the clear choice. While other materials may fade or crack in the North Carolina sun, porcelain is designed to withstand high temperatures and other harsh conditions.
Porcelain pavers are also extremely easy to maintain, and their sleek surface is perfect for creating a modern aesthetic for your driveway, terrace, patio, and more. In addition, porcelain pavers are slip-resistant and heat-resistant, making them ideal for pool decks, patios, and balconies.
2CM porcelain outdoor pavers are even more versatile, as they can be used for both indoor and outdoor applications. Best of all, 2CM outdoor porcelain pavers can be installed quickly and easily, so you can enjoy your new outdoor living area in no time.

Whether you're looking to create a tranquil oasis or a stylish entertaining space, Lake Norman Hardscape can help you reach your backyard goals with our high-quality porcelain pavers.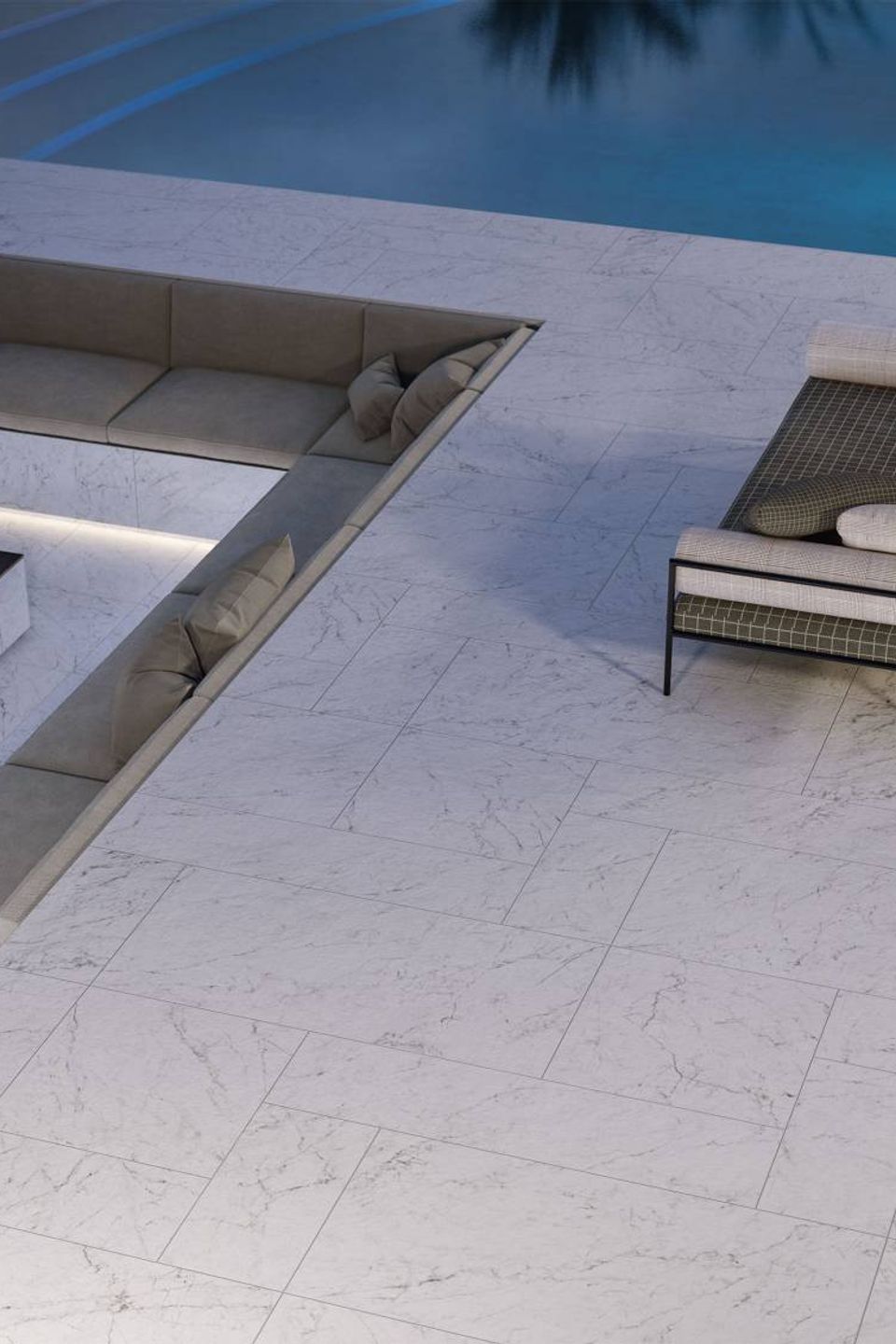 Why Porcelain Pavers?
Landscaped areas need proper design and planning and the right materials to ensure they're resilient and last for a number of years. When property owners are having these areas designed, it is also important that the features and materials used in these outdoor spaces are low-maintenance and cost-efficient. With all these aspects in view, porcelain pavers are a great choice for most landscapes and yards.

We at Lake Norman Hardscape have handled porcelain paver installations for clients in and around Huntersville, Cornelius, Davidson, Mooresville & Denver. Our unique installations have also enhanced the functionality and appeal of landscapes in Concord and Troutman. Our team has completed a significant number of porcelain paver overlay projects in all around the Lake Norman areas. When we handle this job, our focus is on making sure that our clients get unique and attractive outdoor areas.

We are a custom-centric company that always looks to provide clients value for money. This is why we use the best quality porcelain pavers from companies such as Belgard and Landmark and Marmiro. While stunning landscapes are a lot about using our creativity and knowledge, top-quality products lend finesse and sophistication to the final product.

OUTDOOR PORCELAIN PAVERS - THE BENEFITS
Take a look at why porcelain pavers are an excellent choice for outdoor kitchens, patios, walkways, pathways etc.:
 
Style and Design Options - These pavers are available in a range of colors, styles and designs. You can find something to complement the look of traditionally styled landscapes as well as modernistic and contemporary ones. You can choose from pavers that emulate the appearance of natural stone and wood, which allows you to create the look you want in your outdoor spaces.
 
Durable and Resilient - Outdoor porcelain pavers are very similar to tiles of the same material that are used in indoor spaces. But the former is thicker and specifically designed for exterior applications and are more resilient and durable. They have amazingly high breakage loads, which makes them a suitable choice for high-traffic areas.
 
Weather-Resistant - These pavers are also frost-resistant, which means they won't deteriorate or become impacted by inclement weather conditions and climatic changes.
 
Skid-Resistant - They have skid-resistant surfaces that make them ideal for outdoor areas as they reduce the chances of slippage and related accidents. They are a great flooring solution for poolscapes and spa areas as these spaces tend to see a lot of water and regular use.
We are a company that has proved its expertise in this industry and has worked extensively with premier porcelain paver products. Our designers will provide you with details and specifications about these materials and help you make a well-informed choice.