Paver Cleaning & Sealing
Restoration Experts
We Make Pavers Pop - Time To Restore Your Pavers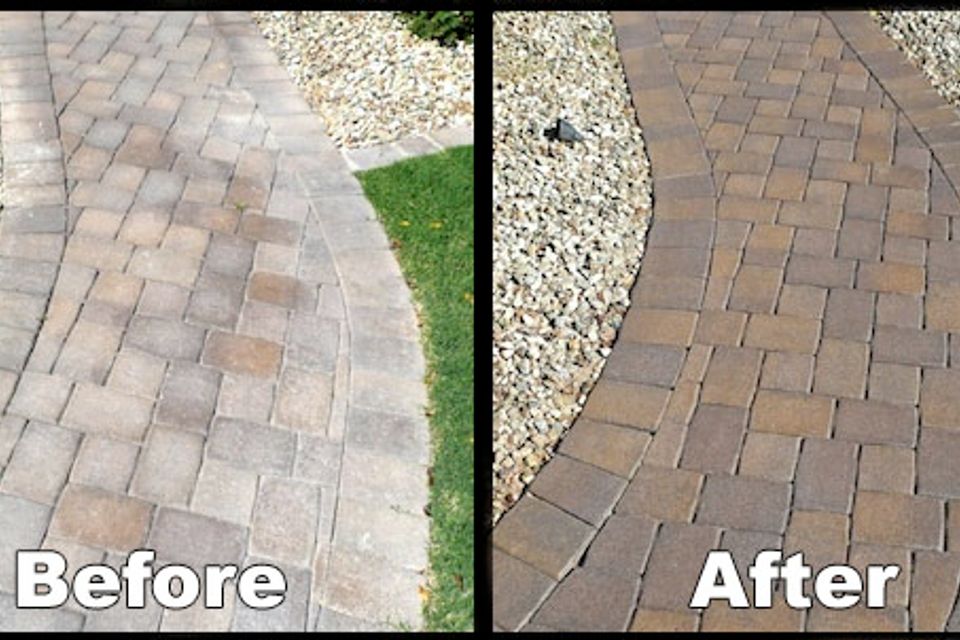 Professional paver cleaning and sealing will renew and protect pavers.

We bring out the best in your hardscapes, enhancing their natural beauty and creating a barrier that protects against the sun, mold, oil, mildew, and stains, as well as providing sand stabilization at the same time!

Lake Norman Hardscape is The Best Choice for Paver Sealing 
 
Paver Cleaning
Our superior cleaning comes from the use of high pressure washer, cleaners and a specially designed cleaning disk with multiple nozzles rotating to ensure an even, deep paver cleaning.
Repair & Restoration
Paver areas like walkways, patios, driveways, etc. are exposed to weather, UV light, and a lot of foot traffic, any combination of these factors can be damaging over time.
Paver Sealing
At LKN Hardscapes, we use the very best (non harmful) sealers that have an epoxy binding additive which hardens to the surface of the paver as well as hardening the sand between the joints of the paver.
Why Should You Seal Your Pavers?

1. Sealed brick pavers resist staining better by preventing stains from penetrating into the pores of the stones (grease, oils & rust).

2. Instant Curb Appeal: Add 10% market value with "Eye Popping Appeal" with a deep clean and color enhancement sealing provides.

3. U.V. Protection: Keep the Rich Colors of your pavers from fading in the sun.

4. Inhibits weed growth, insect intrusion and mildew staining.

5. Structural Integrity: Sealing sand into the joints stabilizes the paver system.

6. Variety of sheens, from Natural Matte to a Glossy Sheen (Higher sheens depend on the porosity of the pavers.)
How much does it cost to

Clean

&

Seal

Pavers?
A common question is always, how much does it cost to seal a paver patio or driveway? While we've always avoided answering this in writing on our website in the past because sealer prices change yearly and because there are so many variables that it is hard to give any even close to idea of price without seeing a job, we'll give a rough idea here.

Variables-
Type of pavers– The 2 main type of pavers are clay or concrete. The cost between the 2 is different as they each require a different type of sealer and different cleaning methods. Within each category there are also many differences. Are they tumbled, wet cast, textured or flat.

Width of Joint- Some pavers have very narrow joints which saves on sand qty but can also make sweeping the sander into the joints harder. The pavers with really wide joints will use up a lot of polymeric sand and may even require a different type of sand altogether. When sealing a brick patio or driveway with wide joints the use of sealer will also increase in order to saturate and harden the joints.

Porosity of the paver- Some pavers are much more porous than others and this will increase the use of sealer. Some older more weathered pavers also have a more porous surface that will use up a lot of sealer while newer pavers will not require as much sealer to be applied.

Location of pavers- How far from the street where the trailer will be parked and hoses pulled form is the paver surface and what access to water is there? If we have to bring water on site that would add to the per square foot cost of sealing pavers.

What Look is desired- The difference between wet look, natural luster or invisible sealer can vary greatly.

How many Square Feet- The higher the square footage of the paver surfaces the less it will cost per square foot. A 5,000 sq. ft driveway might cost half per sq. ft as a 400 sq. ft patio.

To get an exact price to clean and seal YOUR paver surface please call Paver Protector for a free estimate.

IDENTIFY YOUR PAVER NEED
Get a Quote on Getting your Pavers Looking New Again!
Keep Your Pavers Looking Brand New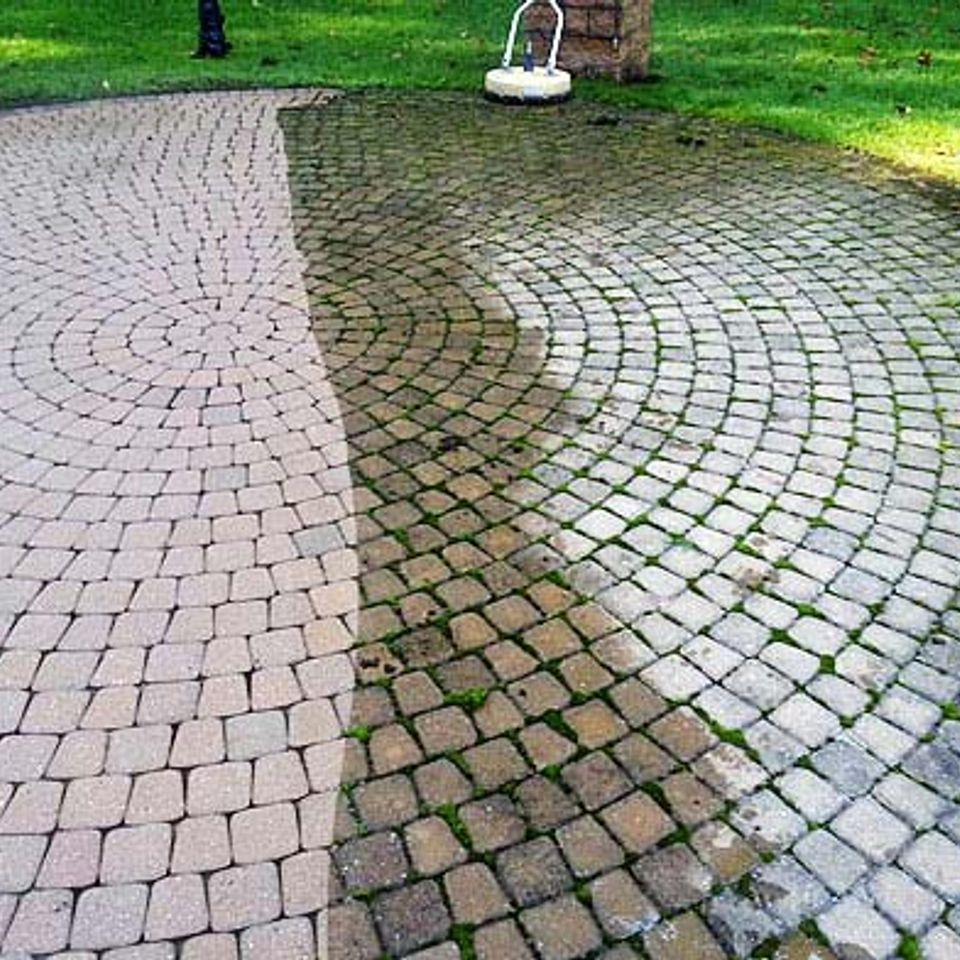 Paver sealing is one of the most important services offered at Lake Norman Hardscape. We always recommend sealing new paver projects as well as keeping them cleaned and sealed with a 2-3 year maintenance program.

Many paver installation companies do not seal newly installed pavers or routinely seal them to provide a longer lifespan. Our number one goal is protecting your investment!
The benefits to our pro sealing techniques:
Color Enhancement

Protection from spills and stains

protection from UV light, weather, and wear & tear

Keeping weeds out of paver joints

Hardening sand in between paver joints

Keeping your pavers looking like the day they were installed
We use the the highest quality  sealers unlike other companies that cut corners to save a few dollars.

There are three types of paver sealing finishes to choose from: Natural (no gloss), Low gloss, and semi gloss. High gloss sealers are not recommended in most applications as they a hash and volatile chemicals that can create a slippery surface when wet.
Unmatched Experience
At Lake Norman Hardscapes, we have years of experience in helping to restore your property's pavers. We are an honest, hard-working team who make your satisfaction our top priority. If you are looking to regain that eye-popping curb appeal for your home, get in touch with our family owned and operated company today for a complimentary estimate.