Marble Paver Patios
Lake Normans Best
Marble Contractor
WHY OPT FOR MARBLE?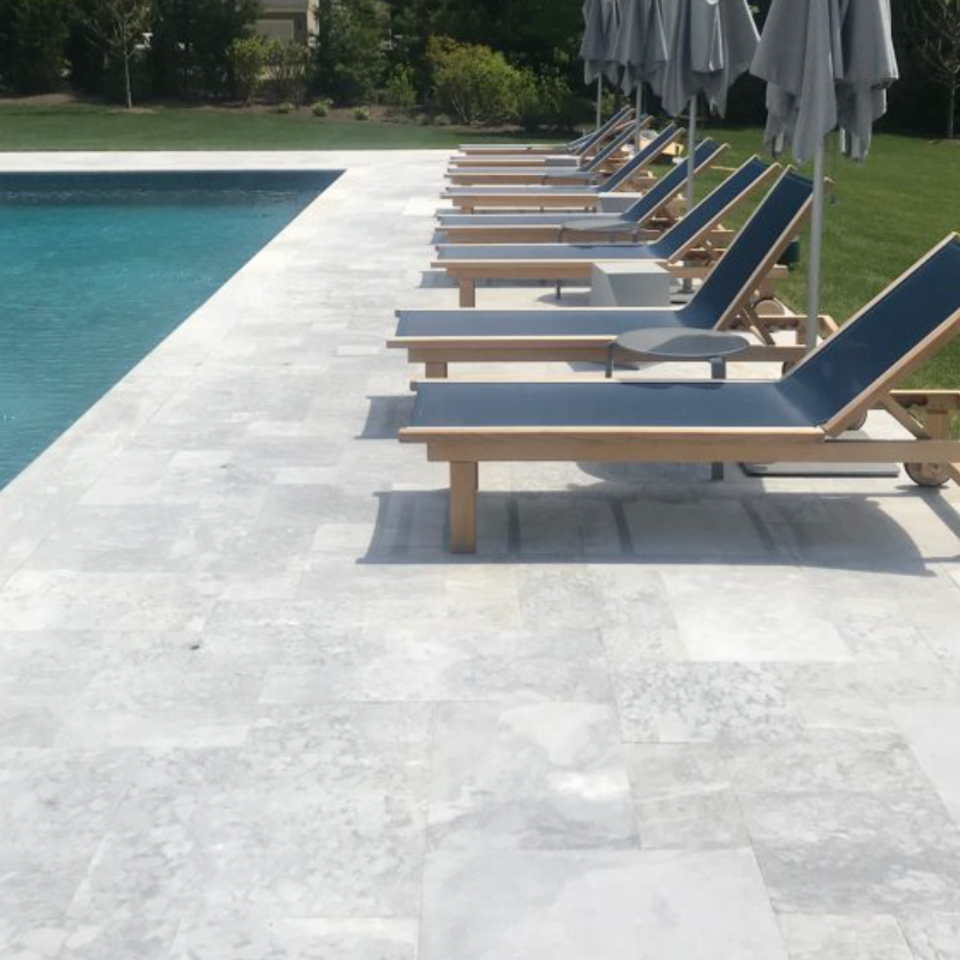 Even though marble can be a pricey material, it's always a great investment in the long run for many reasons.

Durability and Longevity
Since marble is a natural stone, it's much more resistant to cracking, scratching, and staining in comparison to some other popular materials. However, despite its incredible durability, marble is softer than some other natural stones, meaning it's much easier to work with, create shapes, and create custom designs.
As far as longevity goes, marble pavers have been used as a building material for centuries, and some monuments made of marble are still standing today, after withstanding rough weather conditions for hundreds of years. It goes without saying that your marble patio has good chances of lasting for decades, at the very least.

Easy Maintenance and Supreme Elegance
One of the most prominent properties of marble is its natural elegance. No matter how big or small your yard is, rest assured that outdoor marble pavers will significantly boost the aesthetic appeal of your space. On top of that, marble is a very low-risk investment since it significantly enhances the overall quality of your space.
In terms of maintenance, marble doesn't require too much attention at all. Thanks to its natural ability to withstand rough conditions, it only requires a power wash every once in a while. Furthermore, if you happen to spill something on it, all you need is some water and soap to clean it.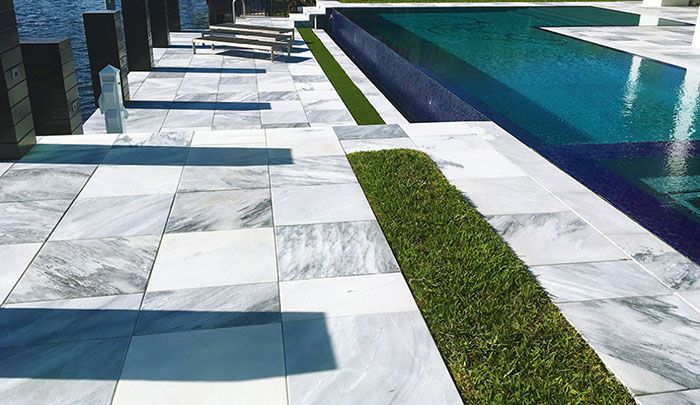 Marble is one of the most sought-after natural stones, and it's one of the highest quality materials you can use to pave your patio, backyard, driveway, or any other part of your property. Having a marble exterior is not only elegant, but it's also quite useful since tumbled marble pavers have skid-resistant finishes and are also resistant to staining and water. If you're looking to enrich the space around your home with high-quality natural materials, marble is the answer!

A Lake Norman Hardscape, we strive to meet our client's expectations and requirements by providing top-notch installation services as well as the necessary supplies. We are also among the best sources of wholesale paving supplies, ranging from brick pavers, travertine, marble, and much more. In case you're planning on remodeling your yard and incorporating outdoor marble tiles, call us and we will make it happen!
CHOOSING THE RIGHT MARBLE PAVERS
Marble is a natural stone so you know you are getting something truly unique. When choosing the right marble for your outdoor space, consider important factors like outdoor inspiration, themes, and more.

Also, consider your color scheme and where the tile is going. If you are planning to use marble in your driveway, you may opt for a darker color or a pattern with more vibrancy to hide any leaks or oil drips. Near a pool or fountain, lighter color marble pavers can add a show-stopping elegance and historical feel that will draw you in. 
 
Huntersville - Cornelius - Davidson - Mooresville - Denver - Troutman - Concord