Great Patios Are Like




Sweet Tea On A Summer Day
The Best Patios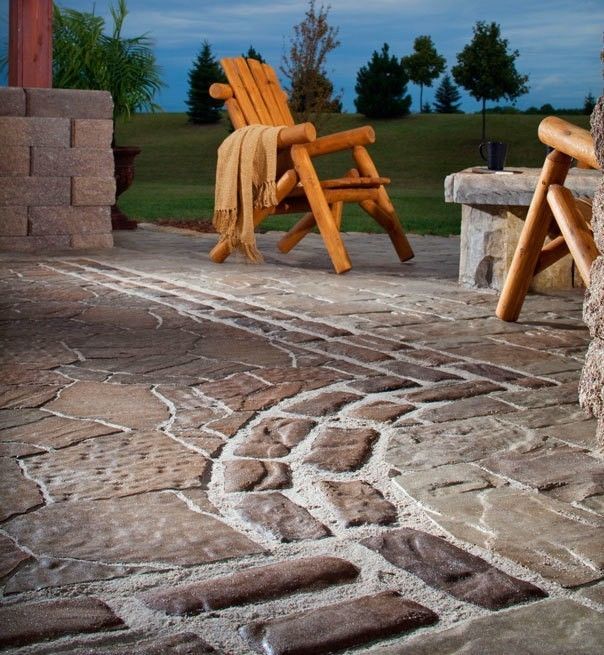 Patios welcome your family and friends into your backyard. We can install multi-level patios, small or large patios, and customize your design. We use high-end bricks, stones, and pavers to provide a sophisticated but natural feeling.

Backyards patios, are being transformed into luxurious extensions of the house. They're the new favorite room to relax, entertain, and cook. The heart and soul of the backyard area is the patio.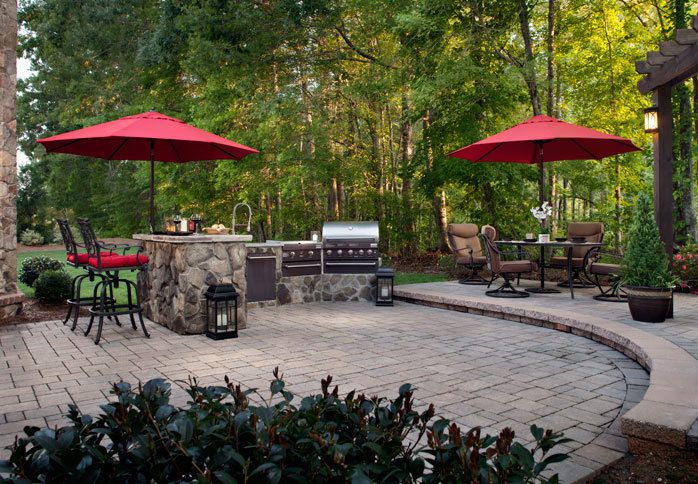 Some of our many fine patio constructions include design features like:
Patio pavers

Patio slabs

Natural cut stone

Natural irregular stone

Stamped concrete

Broom finished concrete

And more!
Those in Huntersville, Cornelius, Davidson, Moorsville can call us to get started on a custom patio today!
Amazing Patio's Don't Happen By Accident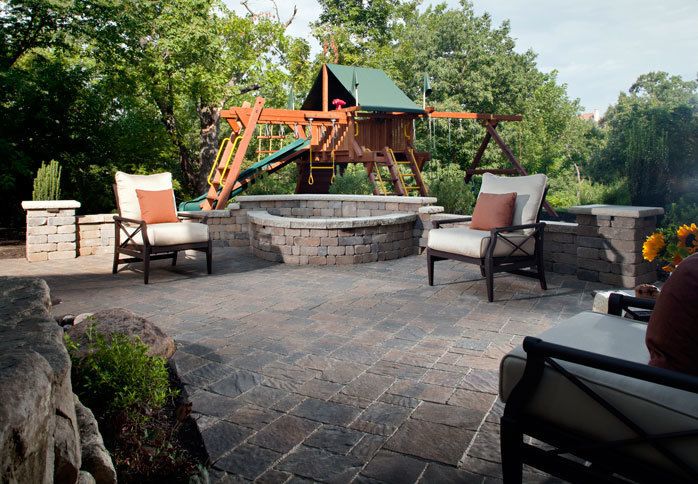 One of the fundamental "building blocks" of good landscape design is the patio.  A patio is the living room for your outdoor space and needs to be carefully planned around how you want to use the space. Whether small enough for a grilling area or large enough to accommodate a party of one hundred people, Lake Norman Hardscape will work with you to provide the space you need. Considering the natural lay of the land, we will design and build a patio that blends with the existing yard conditions to create something truly wonderful.
Creative Patio Design Ideas for Every Home
Custom patio designs create a unique style for any home, whether at the front of the home or its backyard. As the popularity of home design continues to spread throughout television and other media, demand for unique feature pieces has grown incredibly. Lake Norman Hardscapes meets this demand by offering:
The latest materials and design trends. From paver borders of contrasting colors to paver patterns like: herringbone, modular, and asymmetrical, we will make your home as traditional or contemporary as you like.
Unique, "statement" pieces. Large, eye-catching planters and patio water features will make your home stand out amongst the crowd.
Complementary style. Many people discover that properly-designed paver patios will enhance the style of the rest of the home. Thoughtful design transforms the entire space.
In working with Lake Norman Hardscape, we hope that your dream outdoor living area becomes a reality. Our team of professionals is creative, experienced, and flexible enough to meet the demands of any homeowner's vision. No matter the size of the backyard, our patio design will give it a touch of luxury and feeling of comfort.