CREATING YOUR
FAVORITE OUTSIDE
ROOM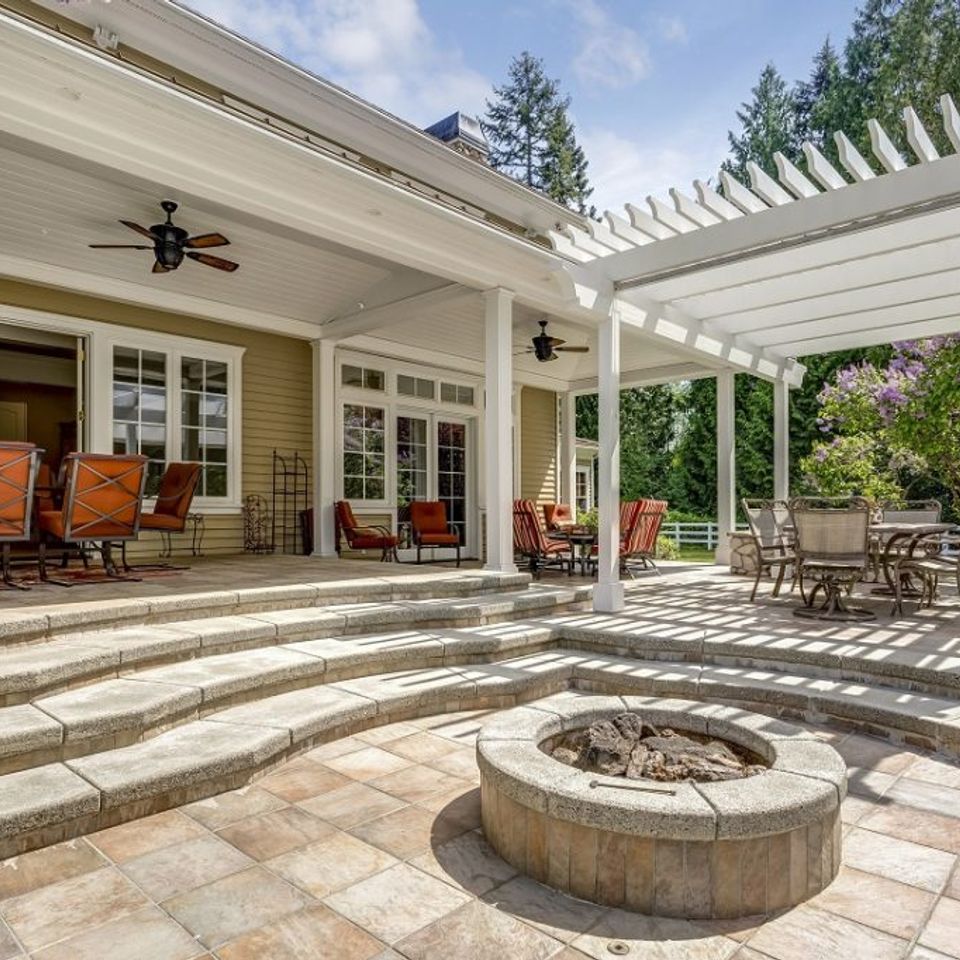 Hardscape Design & Construction
Hardscape consists of non-living elements in landscaping, such as pavers, retaining walls, patios, or walkways. Some of the hardscaping and feature element services we offer include:
Patios 
Pavers
Walkways
Retaining walls
Fire & water features
And more!
Looking for a functional backyard with a WOW factor? Achieve all that and more with Lake Norman Hardscapes Contact us now!
Patio areas and walkways can make your outdoor area more functional and visually appealing. From concrete or stone patios to traditional wood decks, we can incorporate these elements into your landscape design plan for a beautiful patio area in your home. There are many options for paver paver designs for you to choose from to create a walkway around your yard. Our designers are happy to show you examples of how to design a functional yet aesthetically pleasing hardscape patio area.

If you're looking for the best hardscape contractors around Lake Norman, we're your team! We create paver patios, driveways, entryways, sidewalks, decks & patios. We will work closely with you and your budget to help set the overall cost of your project.
"We had patio covered in pavers and built up wall along side of patio, and put cap on wall and also added walkway with pavers about 15 feet long-- we were very satisfied with the professional and respectful attitude of all the crew."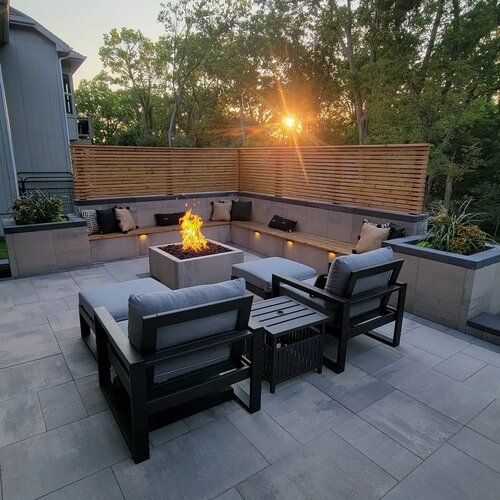 What is a hardscape?
Think about all the times you've spent in your backyard throughout your life. Maybe you can remember sitting outside by the fire pit when you were young. Or spending lazy days out on the patio or deck. Perhaps your childhood home was fenced in to keep your yard private. All of these experiences begin with hardscaping.

So what exactly is hardscape? Well, like we mentioned before, hardscape is one of two main subcategories within landscaping. Hardscape involves non-living, decorative, and functional structures. This means that outdoor lighting, walkways, and fences are all examples of hardscape. 
Most outdoor entertainment areas are considered hardscapes.
As a full service hardscape design and install company we are committed to the belief that experience, hard work and competitive pricing will satisfy all your needs and exceed your expectations.





Many clients like to refer to us a one stop shop because we are able to handle all aspects of their outdoor project. We build retaining walls so clients can make use of more of their yard. In the newly created space we will be the new patio that will include a custom stone kitchen. If they want a wood or gas burning fireplace, then we build that to the style of their choosing. 


Maybe a custom pergola is needed to provide shade from the hot summers day.



What is it that we can create for you? We hope to hear from you to give us the opportunity to prove ourselves by providing the very best work and customer service.

The Best Custom Concrete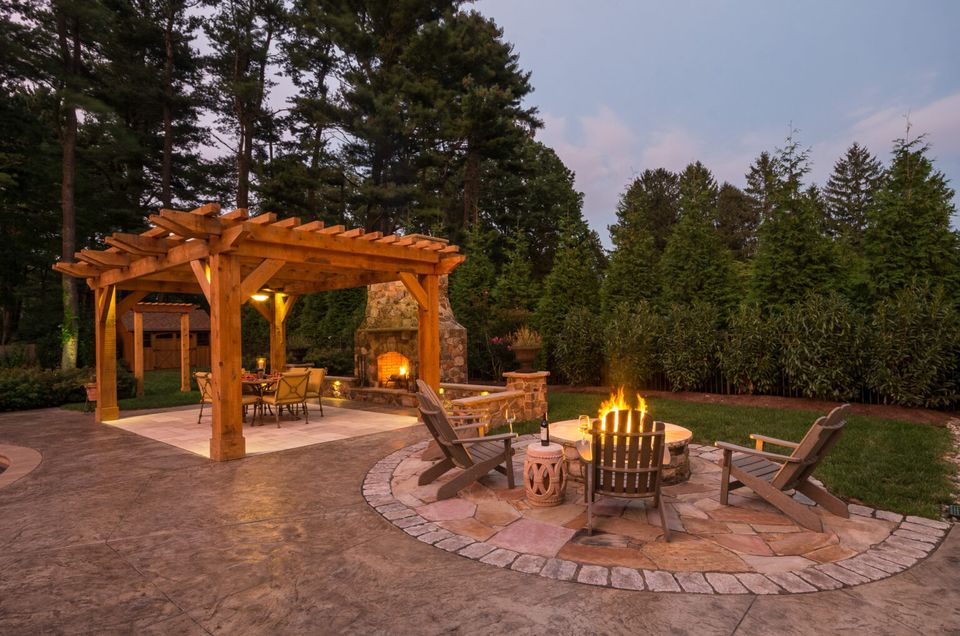 Lake Norman Hardscapes specializes in a wide spectrum of concrete design, installation, repair and replacement.

If you are looking for stamped concrete or overlay, decorative concrete, exposed aggregate, brush finished concrete, resurfaced concrete, we have the skill and expertise to bring all of your ideas to fruition.
We are the perfect concrete specialists
Locally Owned & Operated • Insured • Free Estimates
CHECK OUT OUR

5-STAR

REVIEWS

★★★★★
"They were incredible! They took my vision in my head and from pictures and made it better than I had imagined!! We will use them for any and all projects going forward!!!"

- Allison D.
Hardscape Design & Installation
Outdoor rooms are created by intermingling and manipulating floors, ceilings, walls, and doors. Different media for each of those elements are chosen and integrated to bring about contrasting garden experiences. We specialize in designing and installing outdoor spaces, utilizing materials such as pavers, natural stone, and modular blocks. Most of our retaining walls, outdoor fireplaces, fire pits, and patios are built using some or all of these materials.
We Specialize in Outdoor Spaces